Open Streets - Pt 2
Edinburgh's Open Streets project has made a street frequently avoided by residents a place to hang out and enjoy once more.
Sunday past was the 2nd Open Streets day in Edinburgh, so it felt fitting that I write a second piece on the fantastic scheme (if you'd like to read part 1, click here). Open Streets is a global project that supports cities to claim back streets for people by closing them to cars. In my previous post on Open Streets, I wrote about the overwhelming calmness that myself and others experienced. The peaceful tranquillity brought by the absence of cars was simply beautiful. Being an active travel activist though, it would be fair to say I am bit biased. To try and bring a bit of balance I'm going to write about the concerns around Edinburgh's Open Streets.
Investigating Concerns
In this 2nd post on the project, I want to take a closer look at the concerns that have been raised by some who are uncertain of such a scheme or even object to it. Diverted traffic seems to be the driving factor for most concerns which some have claimed result in:
congestion in surrounding streets,

difficulty of movement for those with mobility issues,

and negative impact on businesses due to less custom.
All of these are concerns worth taking seriously, and I know from speaking to the organisers behind Edinburgh's Open Streets that they are indeed doing so and are working hard to make the scheme work effectively for everyone. Lets explore each in turn.
Congestion
On the surface, the idea that closing a long section of road in the city centre to cars would cause an increase in traffic and lead to congestion on nearby roads seems quite logical. The problems being that congestion is frustrating, leads to more cars idling, and in turn causes more pollution. However, the evidence shows that the traffic is not any worse than it usually is. Admittedly, the traffic in Edinburgh's City Centre is never that great, but from some photos taken over the last 2 Open Streets, it doesn't look bad at all, certainly not any worse!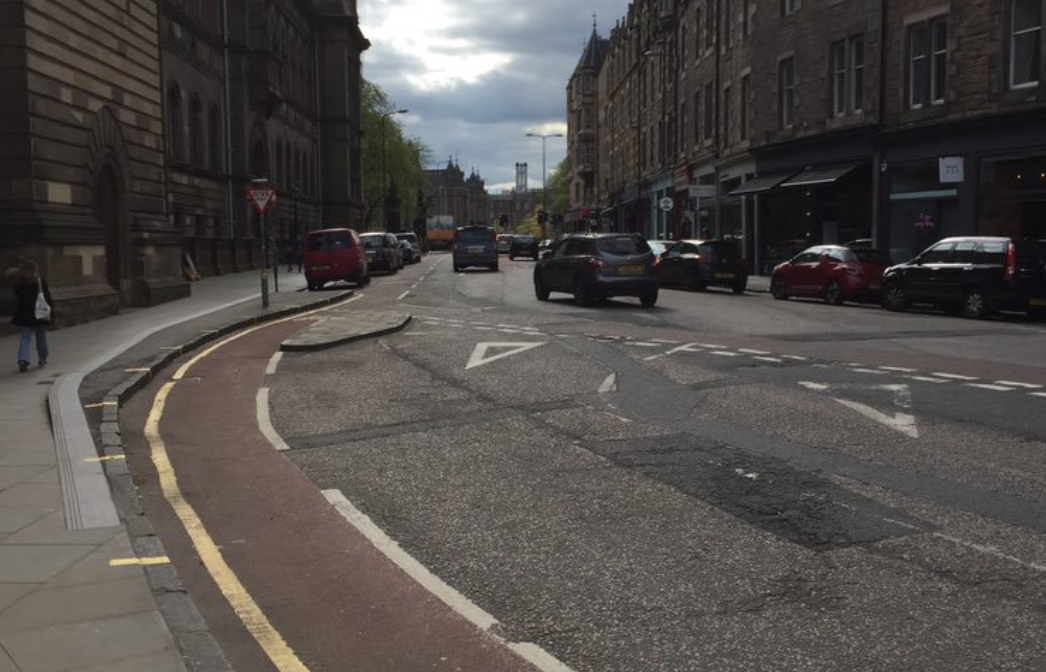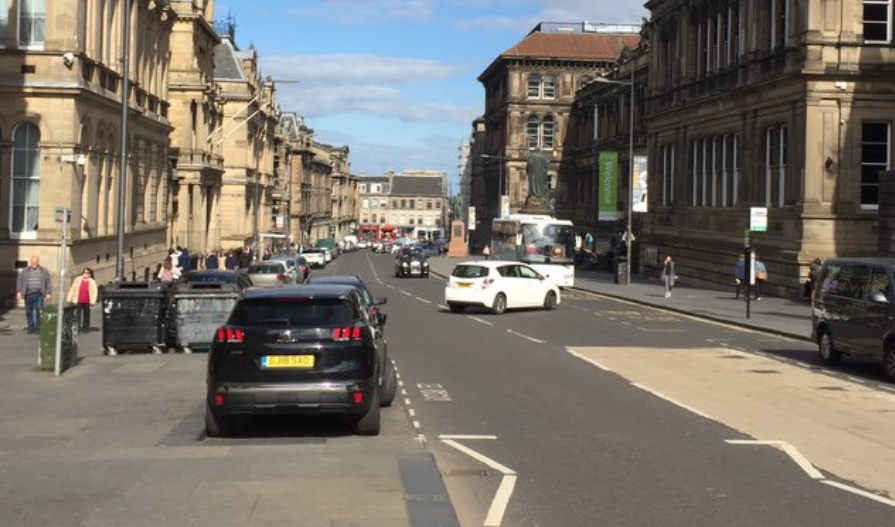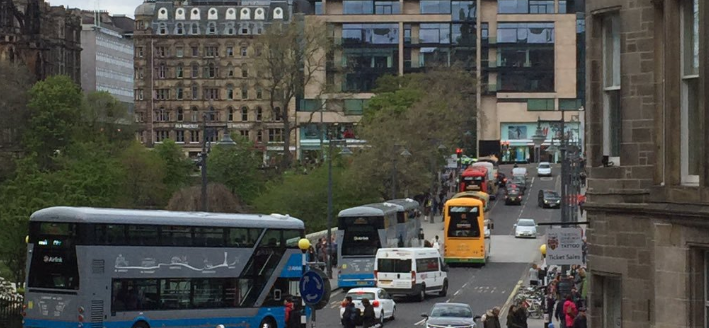 Studies have even shown that closing off certain roads can decrease congestion. By removing the ability for every driver to make their own choice on what the most efficient route is, traffic flow becomes more consistent. This improved flow effect is referred to as Braess' Paradox and has similarities to the phenomenon known as Induced Demand. Induced demand is the traffic nightmare version of Field of Dreams. Build the road, and the cars do come.
Mobility Issues
Out of the three concerns we're looking at in this post, mobility access holds the most weight for me and is by far the one to address with the most sensitivity. Before we take a closer look let me start by saying I do not have any first-hand experience with mobility issues, I'm able-bodied and have only recently begun to understand the challenges faced by those who aren't.
While Open Streets do allow access to taxis and cars with blue badge holders, there seems to be a mixed response among people with mobility difficulties. I've heard some people say it's brilliant, they can ride their mobility scooter on the road and there's more space for them to get around. But I've also heard from others that diverting the 35 bus route (which runs up a length of the closed Royal Mile) means they don't feel comfortable travelling on the Royal Mile.
For some, the 35 is more than just a way to commute; it's a lifeline that they rely on when they start to struggle with walking. There are loads of different kinds of mobility issues, and not all of them are easy to see, nor are their effects present all the time. I do think there are ways to make Open Streets more inclusive than it already is. The 35 bus route, while rerouted, could be replaced by an electric cart operating between the stops and even going to the adjacent streets closed to cars, e.g. Victoria Street.
There are even greener alternatives too. Just recently, Les McMahon got in touch with me to show me his marvellous trike design. Les has developed a trike that can carry a wheelchair with ease! I should also point out that Edinburgh is no stranger to the rickshaw, and I could name a few rickshaw riders that would love to support Open Streets and those less able.
There are solutions out there, and I know the organisers are looking into how they can start implementing them.
Businesses
Some have argued that closing streets will be the death of the small business on the mile. They won't be able to get deliveries and because people can't park they won't be interested in coming to shop. I went out on Sunday and spoke to a range of businesses. I talked with fudge makers, vinyl slingers, whisky merchants, baristas, Christmas clerks, and model makers. All different types of business, all with a universal message. Fewer cars meant more footfall, which meant more business.
One was concerned that without tourist buses coming down the street, their shops would be seen by fewer people. In reality, this shopkeeper said they found it busy for it being so early in the season. One shopkeeper I spoke with said they took their 2nd highest taking back in May during the first Open Streets. Another said it's just nicer and that fewer cars meant it was more pleasant for their customers - ain't that the truth!
It's still early days, but it does sound like small independent businesses aren't suffering at all as a result of the Open Streets, in many cases, they feel to be thriving. One thing I did hear from some people working on Sunday was that they hadn't been made aware of the scheme; some had no idea what it was. I found this disappointing. Engaging with businesses to win their support for Open Streets has the potential to be a win/win for everyone. Canny business owners could support the scheme by running promotions, which would be to their benefit and the councils by bringing in more people to share in the benefits of a car-free city centre.
Free to Linger
To wrap up, I'd like to mention the Induced Demand phenomenon once more. Open Streets closes the Royal Mile and some surrounding streets to cars. The entire street, existing footpaths and road combined, become a single pavement. In a similar way that adding a new lane to a motorway induces demand for cars, so too does turning the road space into pavement for people. It's better than that, though, it's a space for people to linger and relax. It's a space for play, for fun, and community. Edinburgh's Open Street project has made a street frequently avoided by residents a place to hang out and enjoy once more.
I look forward to next month and hope the weather is just as good so to sit on the road once more.
Thanks for reading.